MAD Awards – Most Innovative Blogger Finalist: 20 Something Mum
With the MAD Awards voting closing this Friday evening, we've decided to showcase the finalists in our sponsored category: Most Innovative Blogger. I hope you enjoyed yesterday's post highlighting the Typecast blog by Nickie O'Hara. Before you decide on who to give your vote to in this category check out all of our interviews over the next couple of days! This morning's post, will delve into the motivations, accomplishments and innovations of Claire Curran, the 20 Something Mum blogger.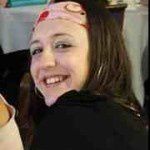 Claire describes her blog, 20 Something Mum as "Opinionated, Honest, Truthful, Humorous" and probably most interestingly," The anti-parenting Guide Book blog!" She also writes another blog, The Family Panel, but that isn't up for nomination in the MADs. Find out more about this outspoken & dedicated blogger.
Ebuzzing - What makes your blog stand out from the crowd and be regarded as innovative?
20SomethingMum –
I think it's my apparent aptitude for saying exactly what I feel. I don't follow cliques or groups in blogging- I have a small group of like-minded bloggers I call friends, but I'm not a member of any forums, bar Facebook and Twitter. I never feel I need to tow a line and will always post with complete honesty of what my view is, whether that be at home, online or my comments on things in the media or popular culture. If it's in my head it goes in! I was also one of the first UK parent bloggers to set up and run, single handed, a multi-category Review site. However, I do offer reviews to anyone who wants them, helping some lesser known bloggers by linking to their site in their review.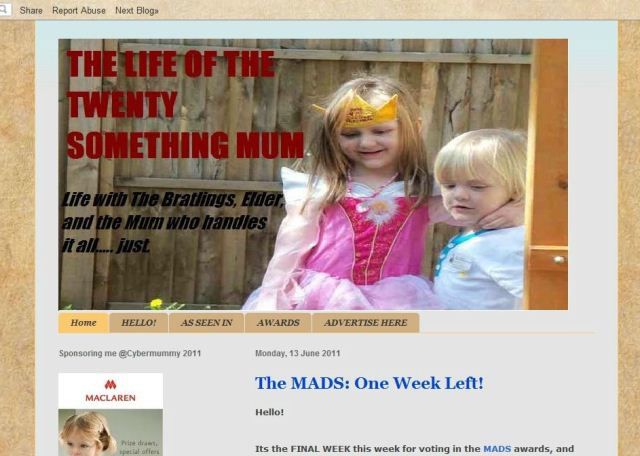 Ebuzzing - What do you think makes a successful blog in the Mummy blogger niche?
20SomethingMum -
Perhaps it's having a good mix of funny posts. That and total honesty. I really hate any writing (hence being anti-guide book) where we're made to feel inadequate as parents. No child is ever perfect, mine certainly aren't. As someone who suffered Post Natal Depression as a direct result of reading too many books on meeting milestones and perfect parenting, I like to hope that if my blog makes one "guilty" Mummy feel they are not alone, then that's my job done. So that's my tip - be honest, be engaging, be funny!
Ebuzzing - How did you get into blogging and what were the original plans for your blog?
20SomethingMum -
I've always written in some capacity; I once won a Blue Peter badge for a poem (!) I was published at 10 and 14, and wrote for my school magazine at both secondary school and sixth form. I then discovered MySpace in 2007, through my nephew (a DJ) and found out that you could keep a public diary online. I started before I was a Mum, later documenting my first pregnancy, until MySpace blogs stopped working and I could no longer post. Then I started on Twitter in early 2009, noticing blog links of those I followed. The blog as it is now, started in June 2009.
Ebuzzing - What is a recent milestone that you have accomplished with your blog and how were you able to achieve this?
20SomethingMum -
Well, Twenty Something Mum turns 2 on June 19th, and Family Panel reached 1 year old in January. I've just joined up to take part in the
Bloggers For Vision
charity drive, in the form of the Ten Sport Gold Challenge so am arranging sponsorship for that through my links to brands.
My proudest achievement is the Boycott Amazon campaign, which I spearheaded in the UK. Due to our collective UK and worldwide blogging voices, we made Amazon sit up and take notice of its customers, made their share price drop (for the first time ever) and I was invited to a live debate on the BBC World Service radio (Not bad for waking up at 6am and chatting to an American Mum Blogger about a book!)
Other than those, I've appeared in newspapers and magazines a lot, and contributed to other websites. I also won Best Blog Writer at last year's Gurgle awards, run by Mothercare.
Ebuzzing - What has been the most innovative development on your blog and what have you got planned to further develop it?
20SomethingMum -
For some time I had a background which was rather pink! I was quite an HTML newbie and nervous to change. However, after
Blog Camp
, I took a look and realised it needed to "get personal". So, out went the pink, and I'm 95% happy with the new look. I always look to make changes, and make my blog a must read- I'm now branching out to Celebrity Interviews, which will make up my "In Depth With..." series, and will venture into Vlogging once all the training I'm doing for Bloggers for Vision pays off!
Ebuzzing - Do you monetise your blog? If so how, and would you consider using a platform such as ebuzzing? If you don't monetise your blog, what are your reasons?
20SomethingMum -
I have done in the past, but to my mind, the Twenty Something Mum is not there for money making (unless someone wants to buy it!) I use
ebuzzing
on Family Panel, and Google Adsense, but I usually only use the video campaigns from ebuzzing as I love how they make it look less like a blog and more like a site. I do like that I can cherry pick campaigns to fit in with the reviews which are already there.
Ebuzzing - What is your biggest blogging-related frustration?
20SomethingMum –
That perhaps sometimes it's a read-only device, and occasionally jokey posts are taken the wrong way. But then it's open to interpretation - sometimes I know a post will cause a reaction, and a debate, and I love having the power to provoke this.
Ebuzzing - What advice would you give to newbie bloggers?
20SomethingMum -
Stick with it; don't worry if at first you feel you are whispering into a very big space, readers will come. Join up to Twitter, jump right in (we English feel it's rude to interrupt but that's the beauty of twitter!) join things such as Networked Blogs on Facebook, and generally have fun with it. You can always say hi to me as well- I'm always happy to "pimp" a new blog! And as someone known as the "gobby" one of blogging, you'll get noticed! I'm always happy to help new bloggers find their voice and advocate the "write what you like" belief to everyone. It's not been without its pitfalls, but, overall, I think I'm well regarded as being fair, and am always open to debate.
Ebuzzing - What are your 3 favourite blogs that you love to read? And what makes them special?
20SomethingMum -
Very hard to pick, and one is actually my competition (!) but in no particular order:
> Glowstars.net
because… Vic is worse for shoes than I am for handbags. She has a great mix of emotional, funny and review posts all in one place. She is always up for a laugh, and she's a right fox! Although she got me into this training malarkey - so mind when you say you owe her one! (She's my unofficial campaign manager for the MADS!)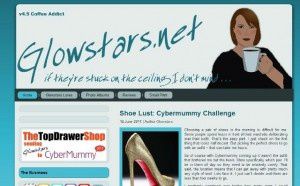 >
Typecast
because… I love that
Nickie
says exactly what she likes (she's worse than me), but she's so likeable she's not known as the "gobby" one like I am! If she wasn't in the same category as me, I'd be voting for her.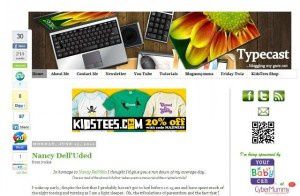 >
Mellow Mummy
because… Emma is brilliant- she's someone who guests at Family Panel reviewing all the cleaning products which, as I don't do any cleaning in my home are no use to me at all! She runs a home, a child and a job, along with being a busy blogger and reviewer, and is always on hand with competition tips and hints too. Her "prizes for parents" weekly round-up is invaluable for those who don't have the wisdom or time to track down great prize opportunities. She can also be called upon to decorate a teddy bear well enough to win a quiz!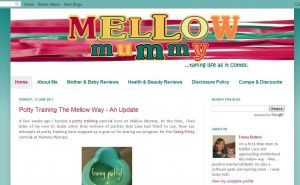 Thanks Claire (20 Something Mum) for the time and effort taken to answer my questions
J
Thanks for sharing your blogging insight with the ebuzzing blog readers and best of luck as you venture into vlogging!
If anyone would like to contact Claire for more of her blogging knowledge, please
tweet
her.
Come back this evening to find out more about Heather, author of Note from Lapland and the third finalist out of 5 in our sponsored MAD Awards category - Most Innovative Blogger.