Ebuzzing ranked number 1 social video advertising network in France!
Not only are we Europe's leading platform for seeding branded content through social media, be that through social video, sponsored posts, or Facebook ; we have now been ranked as the leading social video advertising network in France!
Mediametrie, a professional audience measurement and survey company, produced results that show that we've received nearly 18.5 million unique visitors monthly, which represents 44% of all French internet users.
For Bertrand Quesada, ebuzzing Director, "this position as leader in the French market is indicative of the hard work of the team over the last 5 years, as well as the technological quality of our platform." He is very pleased with this latest achievement, and added "We're very happy to be the number one supplier for our clients in terms of high performance campaigns and high volume traffic."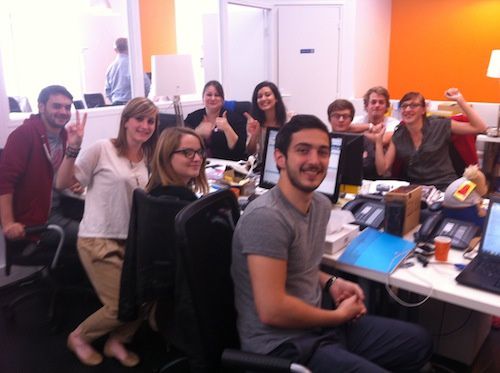 Another piece of news for us is that we've officially been ranked as the 14th most visited site by Mediametrie, who put together an official ranking of the top 50 sites in France on a monthly basis. We've shot to number 14, in front of French media giant, TF1.
We're constantly working on ways to improve our platform for advertisers and bloggers alike, and are very pleased with the results so far. A great way to start the weekend!