Ebuzzing app now available
Ebuzzing Labs is our social media ranking tool, allowing you to find the top videos, blogs, and news on the social web. We've just launched the Ebuzzing app, so that you can have all of this functionality and more whilst you're on the go!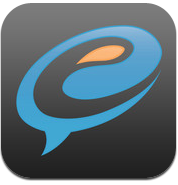 The new Ebuzzing app for the iPhone and iPad allows you to follow the videos making the most buzz on the social web in real-time. The simple, yet powerful app also let's you follow the topics making the most social buzz on blogs and media sites.
When you find that great video, interesting article, or amazing blog, you can share it easily with your friends by connecting to Facebook, Twitter and email through the app. Another great function is that you can save the articles you find, so that you can read it when your disconnected.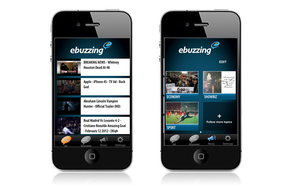 Top Video & Top Branded Video
Ebuzzing displays, by default, the very best user-generated and branded viral videos, on Youtube, and all the major video platforms in the world. These videos are the ones that are being spoken about the most on blogs, in the media, and on social networks.
Top Blogs
The blogs are available via "settings" and are categorised to make it easier to find the best blogs to suit your interests. There is also a 'search' functionality to allow users to find a particular blog if they want to.
Top News
You have access to the articles making the most buzz, classed by subject. When you first start using the application, 'Top News' and 'High-Tech' are selected by default, however, users can create the topics they're most interested in, so they get personalised news delivered straight to their iPhone/iPad.
And for all you iPad users, the application is available in HD, which allows for easy reading. You can also personalise the background if you want to: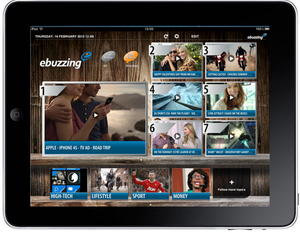 To download the app click here.
NB. To rank the videos, blogs and detect the articles making the most social buzz, we use algorithms developped internally by our R&D team, which includes around 100 researchers, developpers, and linguists.