November's Blogger Spotlight
At Ebuzzing we value our publishers. That's why we take some time each month to chat to one of our fantastic bloggers and get to know them better. This month the blogger spotlight is on Jakk from Technology Blogged.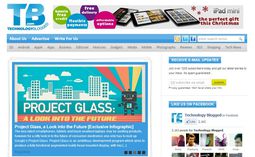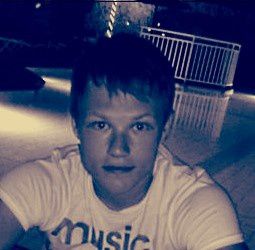 So how did Technology Blogged start?
I have personally always loved technology and the very latest gadgets. That, combined with my avid interest in business from an early age, spurred me on to launch a number of money making blogs from the age of 15 (I am now 22). I launched Technology Blogged in 2009 not for money or internet fame; I created it as a hobby and to write about a topic which genuinely interested myself.
What do you think are the key ingredients of a technology blog?
Solid, well-written and consistent content which is always sourced and accurate. I feel that any blogger worth their salt should always provide sources for their articles, no matter how menial the matter may be. It backs up credibility, which for me is one of the biggest elements to any blogs success. To be credible means to have trust and influence amongst your audience. If you have that power, the blogosphere is your oyster.
How do you feel about monetising your blog? Do you think the adverts are useful for your audience?
I have always been extremely picky about monetising my websites, to the point where in the past I have turned down fairly large contracts. I am all about quality and have been ever since I started blogging. I take a pro-active approach to maintaining my websites not motivated by finance and the money I can make, but motivated by building Technology Blogged and my others websites into even better resources. There are far too many blogs out there who sell text links by the bucket load; I aim to ensure Technology Blogged does not become like these. This is one of the reasons I really like Ebuzzing: High quality advertisers and leading UK brands are on the Ebuzzing network and it is these advertisers, and the media formats you require for them, that I am most interested in for monetisation.
How have social networks influenced your blog?
That is a great question, however let me curl away from the original question slightly; social media has changed the way I go about the promotion of all content on my websites. Google+, Pinterest, Twitter, Facebook; all of these platforms are key to a blogs success unless launched by a huge company. For the little guys out there (myself included), social media is a fantastic chest of possibilities which just needs to be opened the right way to reveal the treasure.
What's the most challenging thing about writing a blog?
That's an easy one - for me personally it is finding the time to write hundreds of posts per month, manage other professional commitments and also juggle family life as well. It sounds like overkill but sometimes I wake up at 6 in the morning and work until 3 at night. I'm used to it, though.
The big aim you should have for your blog is to make it a success. What you deem as a success however is up to you.
Visit Jakk's blog at http://www.technologyblogged.com/
If you are interested in being a part of blogger spotlight let us know!
Email lauren.bigland@ebuzzing.com or message us on twitter @ebuzzing_UK