Prime Minister threatens social media censorship
Having followed the
live coverage from Parliament
today of MPs' emergency debate over the wave of mob violence and looting that has spread from London across the country, I was surprised with Cameron's condemnation of
social media
when it is such a crucial communication tool that has become entrenched in societal norms.
Cameron stated that, "when people are using social media for violence we need to stop them. So we are working with the Police, the intelligence services and industry to look at whether it would be right to stop people communicating via these websites and services when we know they are plotting violence, disorder and criminality".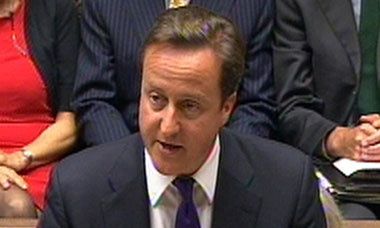 While no one would ever condone people plotting "violence, disorder or criminality," is it the place of government to restrict free speech?
Ignoring the fact that it would be impossible to pull down all forms of modern communication, (you simply cannot pull the plug on the social web), is it right to try and restrict people's use of social media? Where do you stop? Do they try and pull the plug on the internet, is this not the same policy that they were vehemently opposed to only 2 months ago, in Egypt.
The use of Social Media and the universal tools of communication that are now prevelant are undoubtedly troubling for government. Communities can now be mobolised in an instant both for the good and to the detriment of society, but is a luddite approach to social media ever going to work?
Peter Cobley from
Home James
, a search marketing agency we work closely with, is against the government censoring social media, saying "people have a right to information of their choosing, and government cannot and should not try to stifle free speech by deciding what is 'correct information' ".
Leave a comment below to let us know what you think about Cameron's threat of social media censorship? A step too far?