Publishers: 5 Tips and Tricks to Linking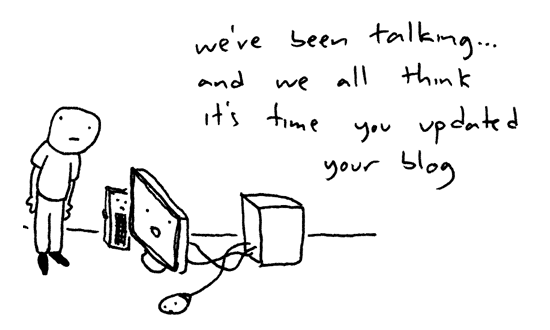 Whether you want to improve your SEO ranking, make your site more user friendly or just remind readers that you have some brilliant content in your archives, linking is key.
We've put together the top 5 reasons for using links in your blog
1. Help out Google
Including links to internal content will help search engines index your pages and rank to keywords
*Top Tip*
Make sure you use interesting, varied anchor text. This improves your page ranking and also stops a search engine from thinking links to one page seem suspicious.
For example;
Click here for February's Spotlight on Social Media û
Download February's Spotlight on Social Media ü
View the top 10 brands from February ü
2. Share the wealth
Some of your pages will have more link equity than others. This basically means that you should try and drive traffic from high equity pages to those with low equity.
For example, if you write a cooking blog and your post for chocolate brownies is on page 4 of Google search, but you want to boost this ranking, share link equity and link to this post from your recipe for chocolate biscuits which appears on page 1.
3. Have a helpful blog
By linking to posts which relate to each other you can make your blog much more user friendly. Readers can look at other similar articles which can help you reduce bounce rates and click through to articles on external sites which can help you make your point.
For example;
More blogging tips from the experts
4. Remember the Golden Oldies
Just because one of your posts is old doesn't mean it's not full of valuable content. Use internal links to direct your newer readers to older content they might have missed.
5. Nudge readers towards paid content
Ok so you'll want to be subtle about this, don't just link every single page to a sponsored post/video that you might have on your blog. It'll put readers off if they keep being directed to something that isn't directly relevant to what they are reading.
Having said that linking to paid content from a relevant page will be interesting for the reader and earn you cash, so it's a really good idea to include links where you can.
Let us know in the comments if you have any other tips for improving your blog using links