Social Media Buzz : 17.10.11
Get ready to tuck into some of the most interesting social media bites that have been floating around in the past week. Today we look at social media in the workplace; Foursquare's Radar; Google's latest ad campaign; Facebook's music offering; and a look back at the life of Steve Jobs.
The collision of the workplace and Social Media
For me Social Media and the workplace come as a package, as I regularly need to update the Ebuzzing social media profiles. However, when it comes to my own personal use of social sites in the workplace I just don't have the time, and don't feel it is appropriate, unless I am doing something work-related. It seems that many others find the time whilst working, and use it to update their personal social profiles. The perpetrators are finding themselves in hot water as a result, with 30% of employers taking disciplinary action against employees for their high usage level of social sites within working hours, and 21% disciplining employees for posting things of a derogatory nature about other employees. As Michael Brito points out, this comes as no surprise, as the majority of employers have yet to put together a Social Media policy, which would clearly define the boundaries of social media use to employees. In organisations where such policies have been put in place, it seems fair for employers to come down on employees with harsh punishments; however, for those employers who still have not bothered to put together a policy themselves, is it really fair to discipline their employees?
Foursquare releases Radar feature
Now you don't even need to have the Foursquare application open, for it to find the things you're interested in. The new Radar feature means that when you are on the move and in the vicinity of a place that you have shown an interest in, Radar will alert you, and let you know that the boutique Italian restaurant you've been dying to try out is just around the corner. The Foursquare Radar update is available now; let us know how it is when you use it. Check out the Foursquare blog, if you've got questions about its latest update.
Google Teams up with Citizens Advice Bureau
Google have finally stepped up to the challenge of promoting Safety Online, with a new advertising campaign launching in conjunction with the CAB in the UK this week. According to Anthony House, Google's Communications and Policy Manager, "Everyone wants to stay safe online, but many people aren't confident that they know how to." The new ad campaign, 'Good to Know', which will include online and offline marketing to ensure it reaches everyone, will encourage users to adopt secure passwords, log out of web browsers and computers when they've finished using them and even to adopt more complex ways of signing into their email accounts. It will also cover child protection and the use of 'cookies' in web browsers, according to the Telegraph.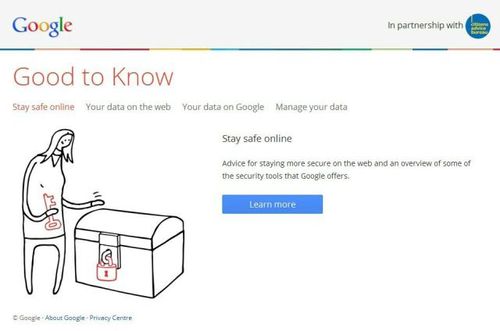 Facebook's music offering will be next game-changer
According to Joanna Shields, Facebook's EMEA vice president, "We are changing the music experience and making it more rich, engaging, personal and fun." Facebook will be looking to make people pay for music content again, within the social site, and are set to bring about a huge change to the industry, just like they have done for gaming. Find out more at Marketing Week.
Farewell to a genius: The life and times of Steve Jobs
Infographic World have put together a tribute infographic in memory of Steve Jobs, to show the genius of a man who succeeded at making a dent in the universe. Apple is a world-renowned brand for its sleek design, user-friendly products, and expert technology. Take a look below to find out what made Steve Jobs a techie icon.
--
Let us know your thoughts on any of today's news items, by commenting below. And, if you enjoyed reading this post, then subscribe to our RSS feed for the latest on the Ebuzzing blog.