Top Ten Valentine's Day Videos of 2013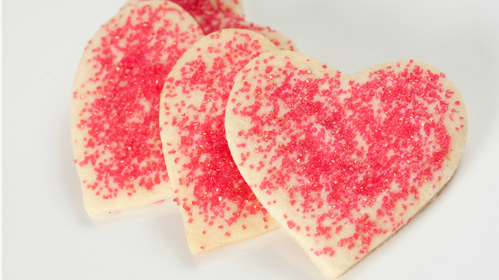 It's that time of year again, whether you love it or hate it Cupid, hearts and roses have invaded the advertising world ready for Valentine's Day. To get in the spirit Ebuzzing Social have revealed our favourite Valentine's themed videos from 2013.
The Top 10 list is predominantly branded videos, but also includes some heart-warming animations that have taken the Ebuzzing Social Labs by storm. The videos were selected from the most popular and shared videos of 2013 that contain a Valentine's theme – love, romance, loyalty, or desire.
H&M - Short film directed by Guy Ritchie starring David Beckham

This video by H&M featuring David Beckham definitely comes under the desire category. The video has attracted over 7 million views and 670,000 Facebook likes since its release.
Walt Disney - Paperman
Nominated for an Oscar, this video by Walt Disney is a lovely Valentine's story and with over 12 million views and 3 million likes we couldn't resist putting it in our top 10.
Diet Coke - Marc Jacobs revealed: Photo booth break
Another video for the ladies as Marc Jacobs strips off in a photo booth for Diet Coke.
Old Spice - Irresistible
Old Spice put a fun twist on the desire theme with a tongue in cheek video and has received over 2.2 million views and 44,000 likes since the beginning of February.
Pixar - The Blue Umbrella
Pixar does what it does best with a very cute video about an umbrella which has already attracted 2 million views.
Procter and Gamble - Everyday Love
Procter and Gamble have put together a lovely ad showing that the important thing isn't Valentine's day but every other day of the year.
M&M's - Love ballad
M&M's parody of Meatloaf's Anything for Love has been viewed over a million times and liked 100,000 times since its release this month.
Ikea - Living together
Ikea's Valentine's video shows a couple rediscover each other through the clutter of their lives. Who knew storage could be so touching?
Calvin Klein - Alexander Skarsgård
Calvin Klein's ad featuring Alexander Skarsgård has already racked up over 3 million views.
20th Century Fox - A Good Day to Die Hard
And finally one for all the Valentine's Day cynics. Fox's trailer is noticeably lacking in pink hearts.
Click here to find out more.
Happy Valentine's Day!