Viral Video
Buzz is a snapshot of the top 10 viral videos, which have managed to climb their way to the top of the ebuzzing
viral video chart
this week. As you can imagine UK riot-related videos are top of the list this week due to the unprecedented nature of the mob violence, looting and vandalism, which has caught up the nation.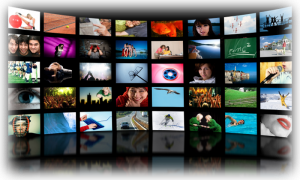 1. London riots - Scum steal from injured boy
This video was posted on Youtube on Monday on the 3rd day of violence in London, and has since received over 3 million views. In the video we witness hooded youths appearing to be helping up 20 year old Malaysian student, Ashraf Rossli, who had been punched in the jaw earlier. However, the youths are not helping him, they are actually only getting him up in order to grab his wallet from his satchel. Mr Rossli has only been in the country for less than a month, but since the attack has said that he still wants to continue his studies in Britain, stating that "Britain is great. Before I came here I was very eager and I haven't got any ill-feeling about what happened. I feel very sorry for the people who did this. It was really sad because among them were children." Many people who have been disgusted at what happened to him and others, have started a tumblr site,
Let's do something nice for Ashraf
, where members of the public can donate to help him and others caught up in the violence.
2. UK Riots 2011: Sheldon Thomas (Target Against Gangs)/Gavin McKenna (ex-gang member)
This moving account of possible reasons for what incited a minority of UK youth to get involved in rioting was first broadcast on Sky News on Wednesday, 10th August. We hear from Mr McKenna an ex-gang member who is now a born-again Christian, who speaks about his previous life where he didn't have any morals, and took any opportunity to wreak havoc. Whilst his violence was fuelled by feelings of anger, bitterness and resentment towards his father, can this excuse be given to all those who took part in the riots?
3. Move, Eat, Learn
With 1.3 million views in 9 days, these 3 inspiring videos were commissioned by STA Travel Australia, and documents a trip of a lifetime across 11 countries. If you like travelling then these are videos for you. I now feel like going on an adventure and experiencing all of those exotic dishes. The LEARN video is probably my favourite, what's yours?
4. The Samsung Galaxy R Android phone with Tegra
For all you tech geeks, the Samsung Galaxy R is finally on its way to Europe. Check out this post from
Pocket-Lint
for spec details or watch the video to see the impressive new model.
5. Levi's Go Forth (English)
Following the UK riots, Levi's has learnt a lesson in bad timing as it has had to pull its
'Go Forth' ad campaign
in the UK. Scenes from the minute-long ad show scenes where rebellious teenagers rally against authority figures, which look identical to the real-life scenes witnessed by the UK public over the last week. The brand have stated that the campaign was shot in 'in the spirit of positive action and optimism.' and a spokesperson added, 'We are deeply disheartened about the unprecedented events currently taking place in the UK.' However, whilst the ads were pulled in the UK, they have been aired in other target regions.
6. Sugababes - Freedom
The latest music video to be released from the UK girlband. The scantily-clad, sexy singers have only managed to pull in around 7,000 views thanks to the population being occupied by the riots no doubt.
7. Message from Anonymous: Operation Facebook, Nov 5 2011
8. The Social Tattoo Project
9. Harry Potter & the Deathly Hallows trailer
10. Photron SA2 Camera - Eagle Owl in flight
If you enjoyed reading this post, then subscribe to our RSS feed for all our latest posts. Plus let your friends know you liked it by +1ing below.
----
Let me (Adwoa) know which videos you've been watching this week by commenting below, or tweeting @ebuzzingUK.