Wikio Shopping UK Campaign!
Hey UK Bloggers,
Wikio Shopping is an innovative shopping service that goes well beyond simply comparing prices by providing users with the ability to research all the details of a product before buying it .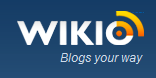 How many times have you gone to research a product before you buy it, and before you know it you have wasted 30-45 minutes searching through multiple sites to find the best price, user reviews, and videos of the product? With Wikio Shopping, there is no need to do this anymore!
Wikio provides users with a dashboard view of the product they are researching. All information about the product is gathered from the web, and put in one centralized location. Wikio Shopping is a convenient alternative to current methods of researching a product. Using a normal search engine for shopping and product research is like trying to use a fire hose to water your garden - information overload, it's overwhelming!
Wikio Shopping's home page is neatly organized into 15+ categories, including a Hotel Category. Here you can browse through popular products by category and see what's hot! In addition, you can search for specific products and you will get a targeted result.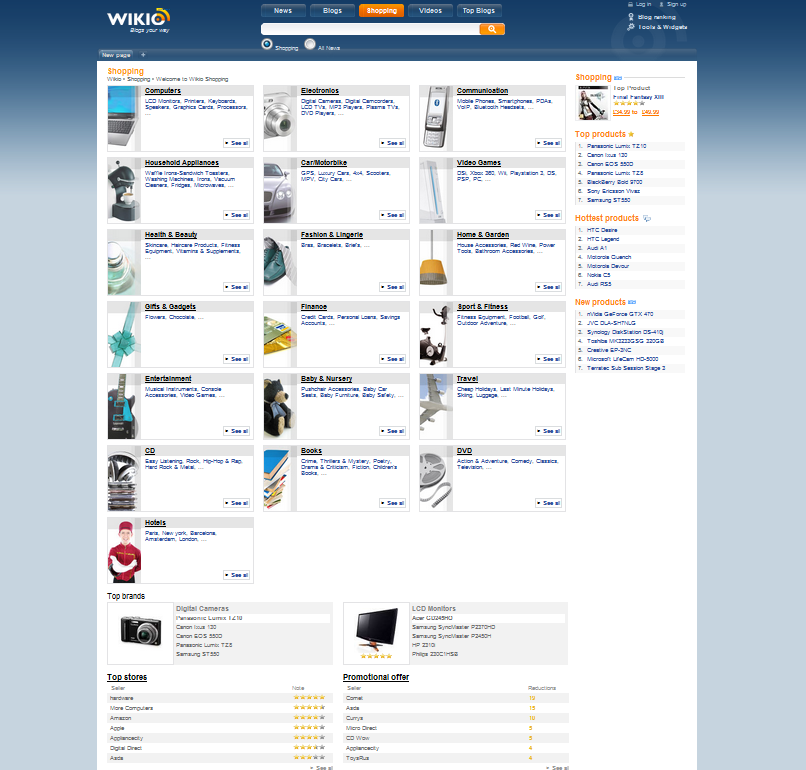 When you get to a product page, you can consult reviews, user opinions, forums, photos and videos, along with being able to exchange your own opinions, reviews and photos with other users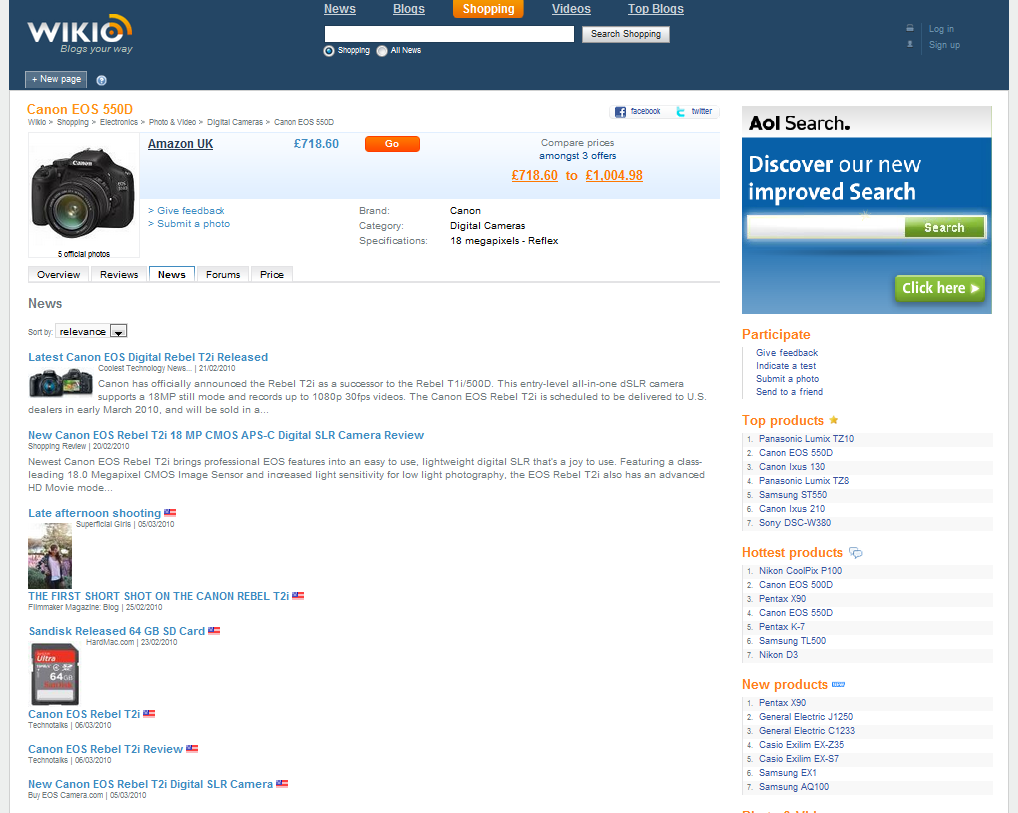 Wikio Shopping is also a place to find promotional codes and offers on more than 3500 vendors. Along with these codes, Wikio also offers a cashback service to its users, called Wikio Deals.
A few Wikio Shopping statistics:
- more than 235,000 products, sorted into more than 220 categories.
- almost one million product tests/reviews/subject forums concerning products
- more than 600,000 photos, and 475,000 videos!
- hundreds of thousands of offers within 9 main categories/themes
- all cultural (art, music etc.) products via Amazon, and hotels in 6000 cities all over the world via Sprice
- about 400 new products are added per day
- more than 1000 new reviews, product tests and forums added per day
Bloggers! Earn some money by announcing Wikio Shopping to your community today! All you need to do is set up your account on www.ebuzzing.com. We will quickly validate your account and then you can check out any campaigns you are eligible for!
Happy ebuzzing!